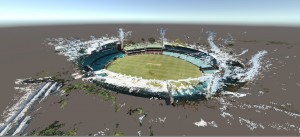 I finally got access to the SCG again after a few months of delays while they relaid the turf. Working with my colleague Dr. Andrew Yip (Art & Design UNSW), we did a full aerial survey of the stadium using a drone.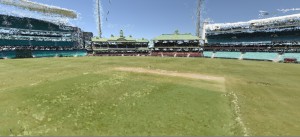 After taking about 800 photographs, we were able to recreate the SCG in 3D space using photogrammetry software Reality Capture. From here, I imported the point cloud data into Unity, a very powerful game engine using this plugin.
From here, I'll be plugging in some of the crowd audio and player data to recreate the 2017 AFL Round 23 Swans v Carlton match, whilst playing around with some of the aesthetics of the point cloud data.